LET'S PARTNER UP!
I'm always interested in exploring new places and experiencing adventures to share with my readers. I look forward to publishing exciting stories, reviews of the places I've dined and stayed and sharing images from the destination itself.  While my preliminary focus is on fine dining, I do appreciate many of the finer things in life.  As a former tour manager (certificate, International Tour Management Institute), my approach is slightly different to other travel professionals.  I also hold a degree in Journalism from the University of Georgia and graduated with a strong liberal arts education.  I'm currently an Ambassador for Zomato and a member of the Association of Food Bloggers.
WHY WORK WITH A to Za'atar?
I'm a trusted resource for food reviews, and it's my passion to help and inspire my readers.  Having lived in the GCC for ten years (including Dubai, Abu Dhabi, and Doha), I have a unique understanding of the region.
If you need an expert on the Middle East, then you should work with me!
Overview
This is a constantly changing list.  This snapshot is updated as of March 2019.  Please request further details as needed.
Zomato Blogger Ranking: #19, Dubai  #15, Abu Dhabi

1200+, followers on Zomato
Zomato Ambassador

Total Review views: 3,100,000+

Total Photo views:

 8,000,000+

20,000+, followers on Instagram

110,000+ impressions per month
62% men // 38% women
Bulk of followers in 18-34 demographic
Top cities: Dubai, Abu Dhabi, Sharjah, London, New York
Top countries: United Arab Emirates, United States, India, United Kingdom, Saudi Arabia

Pinterest Followers: 800+

Avg. daily impressions 2,500

Avg. monthly viewers, 50,000

Google Maps

Photos, 2,000+
Impressions, 16.5 million+
Top photo, 200,000+ views

TripAdvisor: Top 1% (in Dubai)

110,000+ readers
19% from United States
19% from United Kingdom
16% from United Arab Emirates
46% other countries

Blog Traffic:

78% women // 22% men
64% ages 25-34 // 15% ages 35-44

What readers say about A to Za'atar: Engaging, Interesting, Unique Content
CTT Consulting
Yardstick Marketing Management
Purple Honey Group
Forbes Associates
Impact Porter Novelli
Seven Media
McCollins Media
Zomato
Copia Communication
Sociate
Paz Marketing
House of Comms
Sticky Ginger
TCApr
PRco
The Qode
HKStrategies
Q Comms
Cicero & Bernay
Emirates Palace
FrontRow
BPG Cohn & Wolfe
The Qode
What's Cooking, UAE?
Scopio
Toh PR
Entertainer GCC
Gulf Host
Gourmet Ads
Room 702, contemporary novel (published as Ann Benjamin)
Travel42, ongoing contributor
Source, The National, Could Dubai be close to getting a Michelin-star restaurant?
Source, Fujairah Observer (photo, March 2017)
Source, You Can Live and Work Abroad (March 2017)
Source, Insider, Best Restaurants in Asia (April 2017)
Panelist, Gulf Host 2017 (September 2017)
Source, Travel Trends by Citizen Femme (October 2017)
Source, It's the Best Time to Be Single (November 2017)
Panelist, SIAL Middle East (December 2017)
Source, Five Books to Add to Your 2018 Reading List (January 2018)
Source, 10 Exciting Trends to be Served Up in 2018 (February 2018)
Panelist, Social Media Influencer event, New York University (February 2018)
Moderator, The Restaurant Show (April 2018)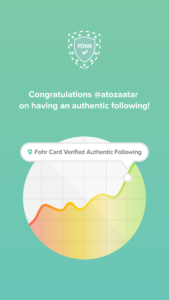 … OR HIRE ME FOR A JOB!
TRAVEL TESTER / HOTEL TESTER / RESTAURANT TESTER / BRAND AMBASSADOR
I developed many skills in the last years and I'm happy to offer my help. The following list gives an overview of the services I can provide. Let me work for you!!  I love to eat, I love to sleep and I love to travel.
You just opened a new hotel or restaurant or you need some promotion in general?  Invite me to your place, I will take beautiful photos and write a detailed review about it on my blog.
Price on all of below is negotiable.  Please note all my travel expenses should be covered.
Here some examples of what I can offer:
Assistance with Gastro-tourism itineraries
Food or culinary judge
Moderator or Forum Panelist
Hotel/hostel reviews
Airline reviews
Fam trip
Podcast Guest
Food critic
Travel gear reviews
Day or Multi-Day trips/tours
Restaurant/Bar reviews
Adventure activities
Press trips to promote a destination
Brand Ambassador
PLEASE ASK FOR RATES ON THE FOLLOWING
I would be happy to work with you on any of the below:
Sponsored post
Giveaway
Product Review
Social Media promotions
I'm currently working on my media kit, but please ask for my current rates.
AUTHOR / WRITER
As I've published eight novels and written numerous articles on many subjects — I love writing!  I can turn around a review quickly and would be happy to help with any assignment.  I've also been interviewed on Dubai Eye and Two Fat Expats (a podcast).
As an FYI, never copy and paste an entire article of mine onto your site without asking me for permission. I'm not OK with that.
Please contact me on atozaatar@outlook.com or call me directly, +971 56 9260296