One thing that makes recommending restaurants challenging is not being able to revisit and see how (and if) the menus, kitchen, and service hold up.  As I'm always trying to test new venues on the market, keeping up with old favorites becomes difficult.  Thus, realizing I had already been to many of the restaurants offering a selected menu for the Dining and Nightlife UAE Dubai Dining Month (good for all of November, more of the deals can be found here), I decided we would revisit The Observatory, a favorite for brunch in days of yore and yesteryear.  So, while a visit earlier this year to Asado proved that some venues maintain their quality, unfortunately, The Observatory does not withstand the test of time.  While I might have chosen differently, the set menu (priced fairly at AED249) lacked anything that would excite or bring customers back.
The accompanying bread, even with its adjacent sour cream (?) and butter reminded me that not all carbs are created equally.  Coming off a high of delicious and fresh bread at the JW Steakhouse earlier in the week, the bread at the Observatory seemed as if it might have been made earlier in the day, and didn't offer much in the way of taste.  For my starter, while I usually love scallops, these were presented with chorizo (veal).  I can understand the intent here — the sweetness of the scallop was meant to balance with the fattiness of the chorizo.  Unfortunately, while this might have been what the kitchen was after, the presentation was bulky, and the taste of the chorizo was a bit rubbery and distracting.  I also prefer more of a sear/char on my scallops, and these were approaching the line of just undercooked.  Across the table, Hubs' Wedge Salad was as advertised, but I would've liked to see the salad elevated in some way.
Our mains were equally uninspired.  My salmon was what I might categorize as 'basic AF.'  There was an attempt at a unique salsa (points for the nectarine), along with a butter cream sauce (a bit heavy and when suggested to potentially add capers, was immediately shut down).  The lack of photo here is another indicator.  I can make a lot of things look good, but I couldn't find a decent angle to make the salmon filet exciting.  Hubs stepped out of his usual order and chose gnocchi.  Arriving in a giant skillet, the gnocchi were more or less drowning in bright white cheese sauce.  Hubs had been expecting a bit more restrained plating and didn't come close to finishing his pasta.
Overall, I think this is a lesson that set menus, or discounted menus, should try harder to impress guests to return for a repeat visit.  In this instance, as we saw plenty of steak getting passed around, I feel not having a beef option on the menu was a disappointment.   Of course, I'm well aware that restaurants are under pressure for costs, etc..  However even a smaller cut would have been appreciated.  Surprisingly, it was the sides (that I completely overlooked while ordering) that saved the course.  I loved the crisp and crunchy sugar snap peas, and the mashed potatoes were well above average.  Did I make my meal on these sides?  I'm not saying no to that question.
Our desserts were also 'nice, ' but both served on awkward plates.  Mine to the point that it was nearly impossible to eat (I ended up getting chocolate everywhere as it kept coming out of the small bowl), and Hubs' had to be chased around the plate.
Service was fine here, for the most part, we were left alone to enjoy the meal, and the restaurant was more crowded than I would have imagined.  For the many tourists, I wanted to send them elsewhere for a better meal, but they seemed happy enough.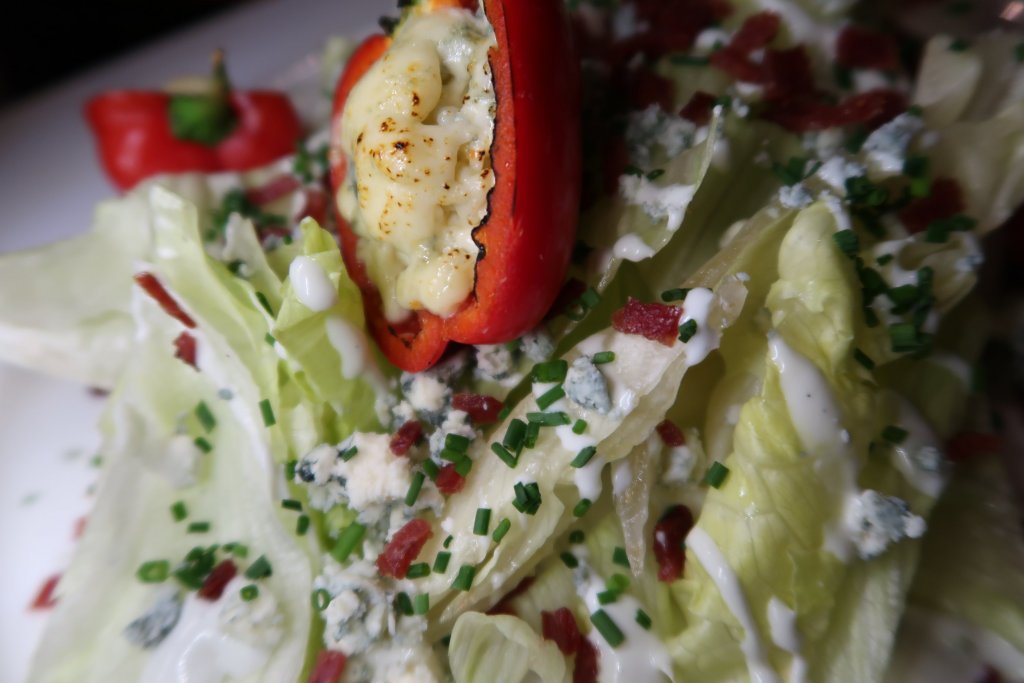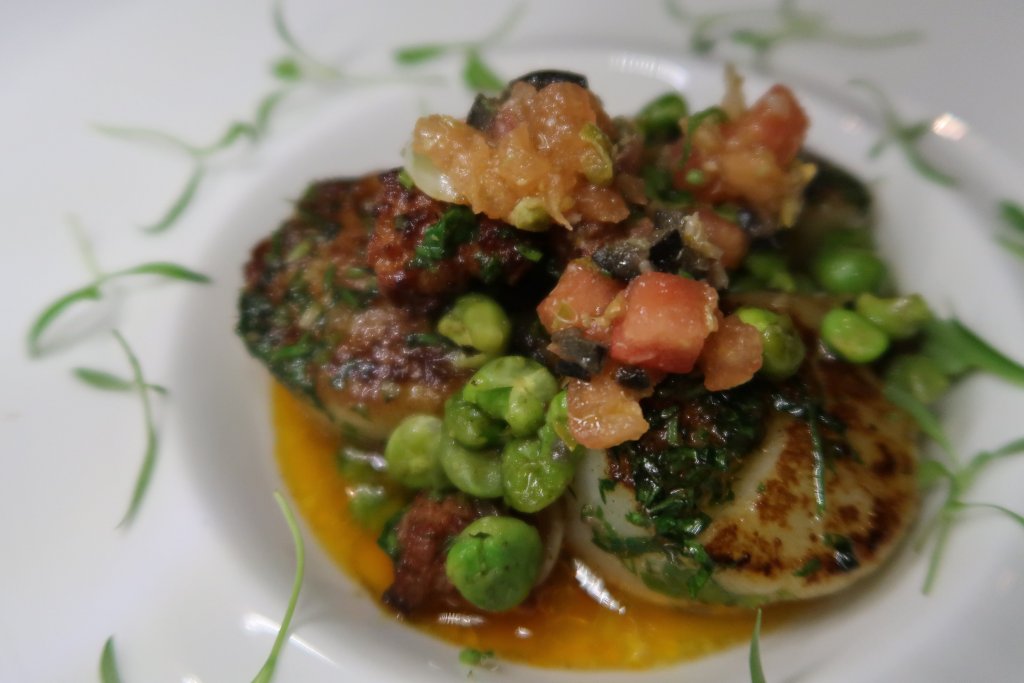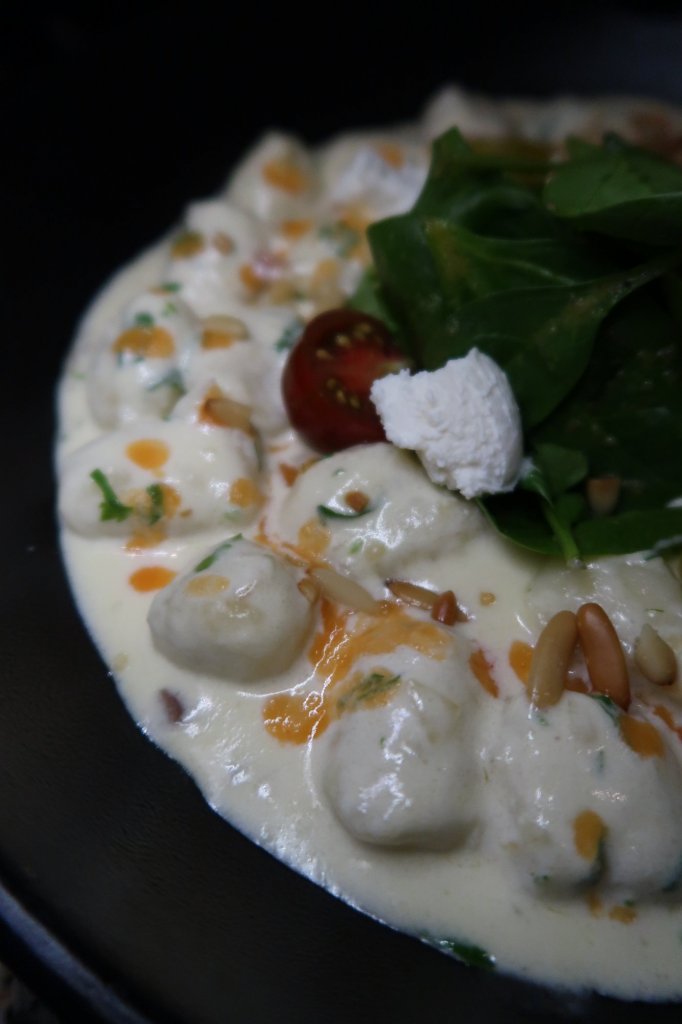 Would I go back?  No, not at this time.  Honestly, there is nothing I would order again (except the sides).  However, the view on the lounge side is a one of a kind look a the Palm, so if you're trying to impress out of town guests, I can see what the draw might be.
Do you have an 'oldie but goodie' in Dubai?  How is it faring?
A to Za'atar was a guest of The Observatory and Dining and Nightlife UAE.  Opinions are my own, just ask my husband.