Limo marks my fourth visit to a Peruvian restaurant in 2016.  If you think I'm somehow 'over' this style of food or not always excited to try a new restaurant, then you clearly haven't met me.  Thus, when an invite came through from Bab Al Qasr's about to be launched Limo Restaurant in Abu Dhabi, how could I say no?  While I'm certainly not an expert on the South American cuisine, I'm enjoying finding certain dishes I like and with similar plates, can quickly identify what suits me best.  It's absolutely worth noting that each of the chefs (and their kitchens) do things a bit differently, but all of them are delivering authentic Peruvian on a high level.
While the meal at Limo lived up to expectations, for me, I don't think the interior matches the experience.  With dynamic fit outs at each of the Dubai Peruvian properties I've visited, the rather bland color palate and lack of distinctive personality were a bit of a let down for me at Limo.  While the bar area is very unique, the interior already feels dated (for a restaurant that's not even open… Well, again, these are my opinions).  I will note that I did visit before the official launch date, so perhaps the interior will look at bit different when the restaurant does open.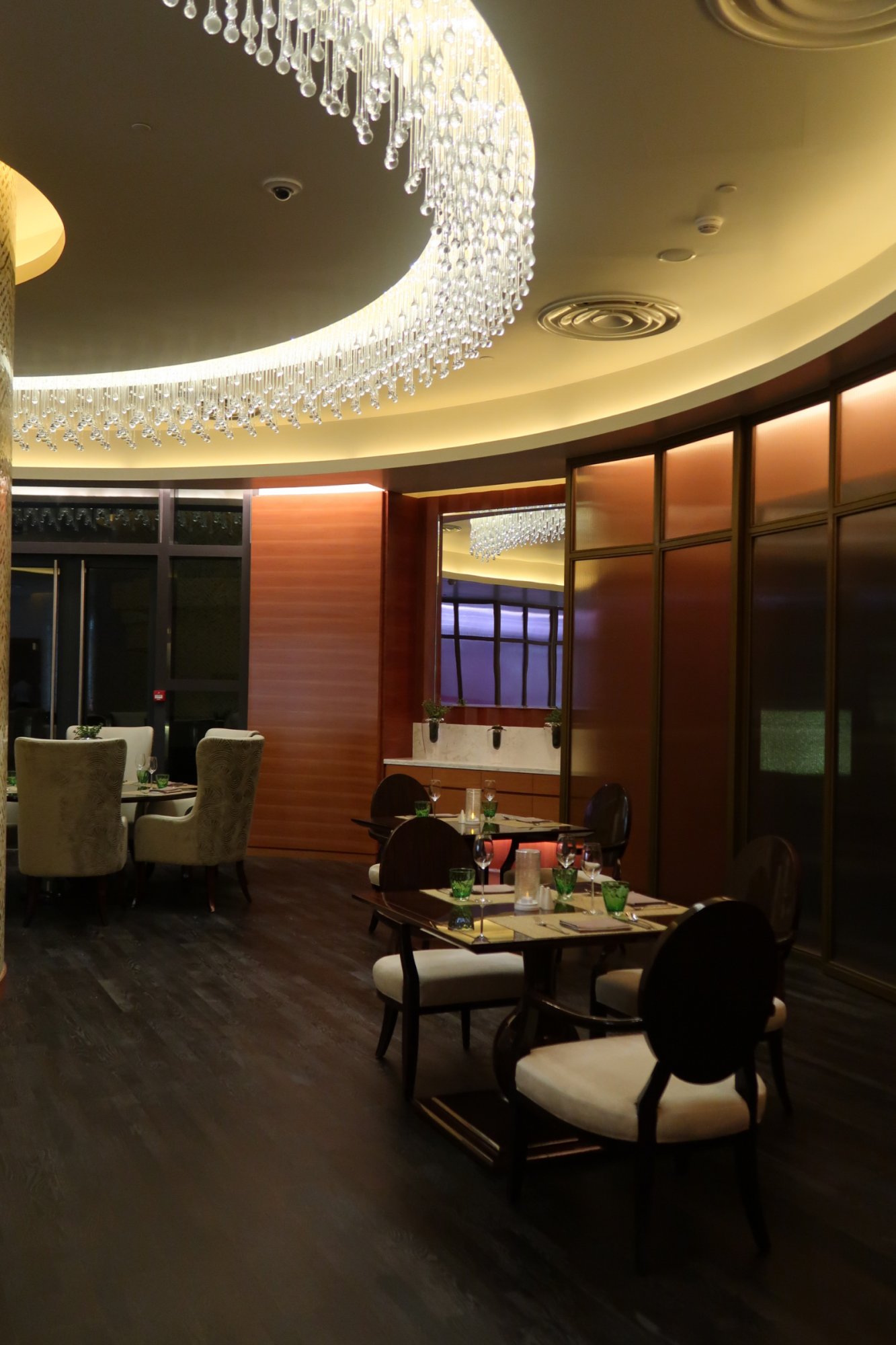 My issues with the decor aside, there were many highlights to the evening, starting with an inventive amuse bouche, served with (of course) a Pisco Sour.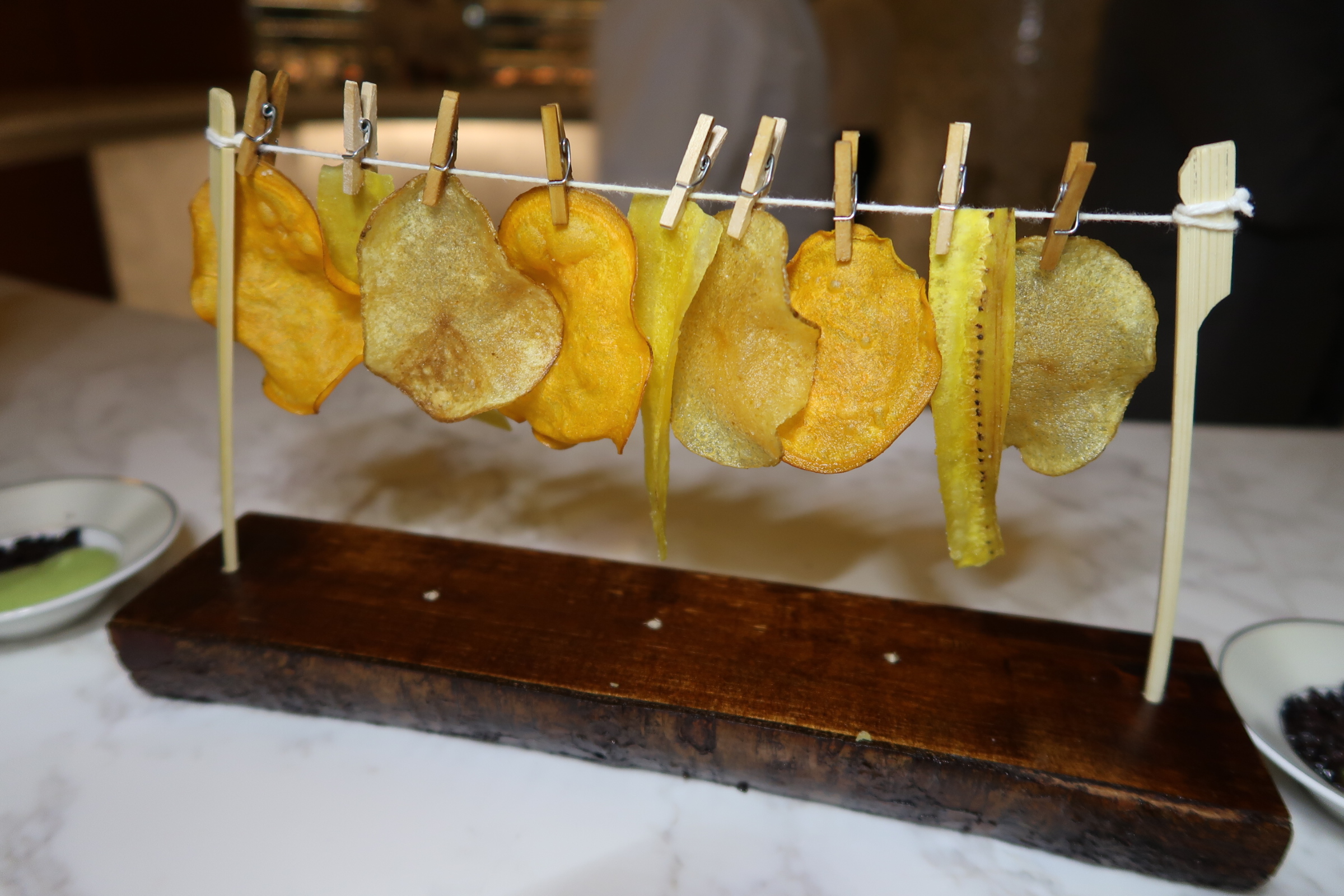 Now, while I don't want to give too much away about the concept of the menu, I will advise the presentation is quite creative and unlike anything I've experienced in the UAE.  Guests are given a 'boarding pass' (aka menu) and then order from the starter and main courses with a column on the 'ticket' to tally up the dishes.  Plates are served in authentic Peruvian style, that is, on a trolley and tableside, where diners can choose what they want.
As one would expect there were a number of Peruvian delights to sample during the evening, including: Ceviche ají amarillo, Tiradito Middle East, Causa Fashion, Niguiri anticuchero, Jalea de Marisco, Anticucho de Tenderloin, Chupe Lobster, Pulpo a la Brasa.  I found the presentation of each plate to be creative and unique, filled with a large range of components and expertly seasoned.  While not every dish was perfect for me, overall, I enjoyed the meal and would order most of what I received again.
Best of all?  A little birdie tells me the dishes are going to priced well below market once the restaurant opens.  Bargain gourmet Peruvian food?  Sign me up!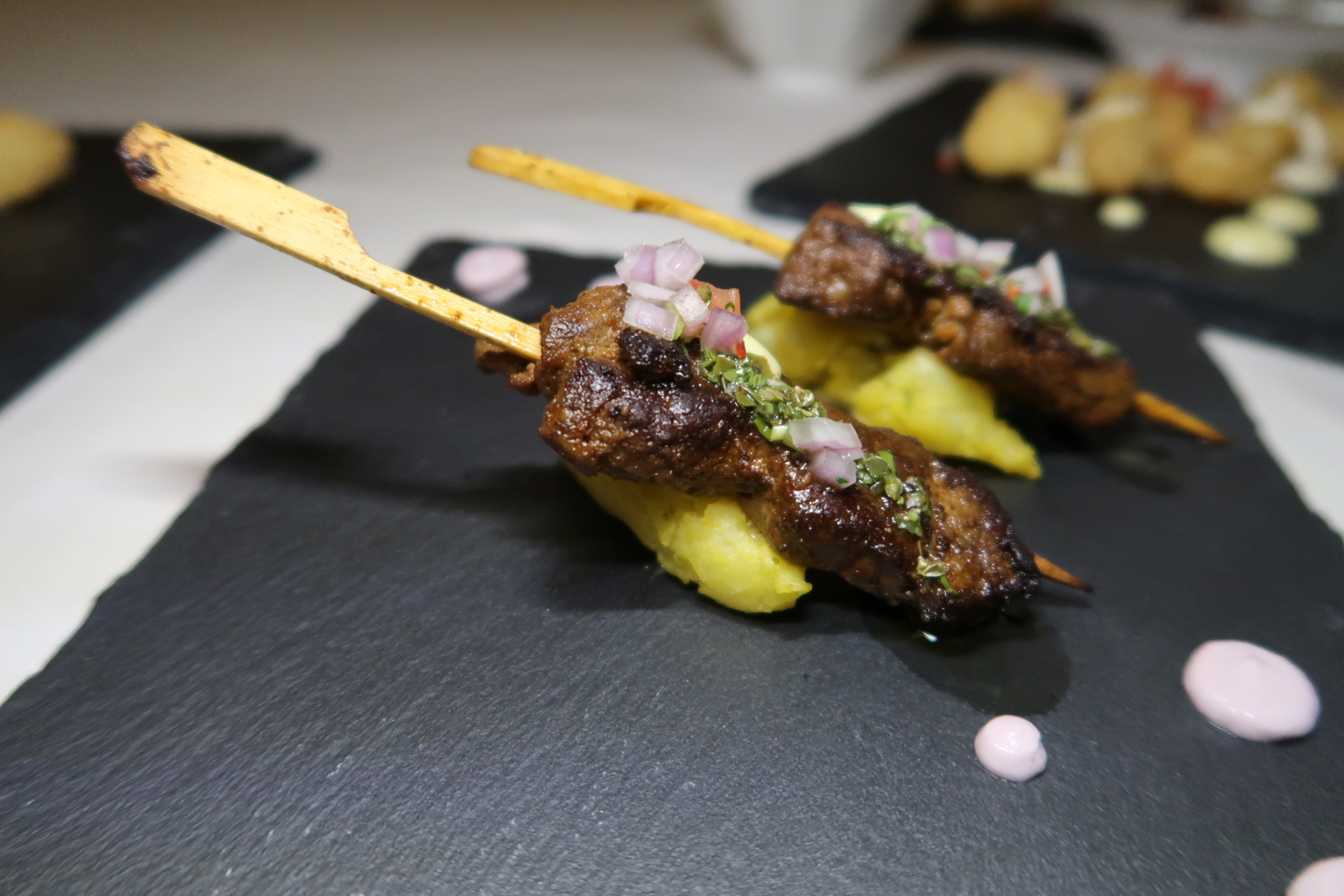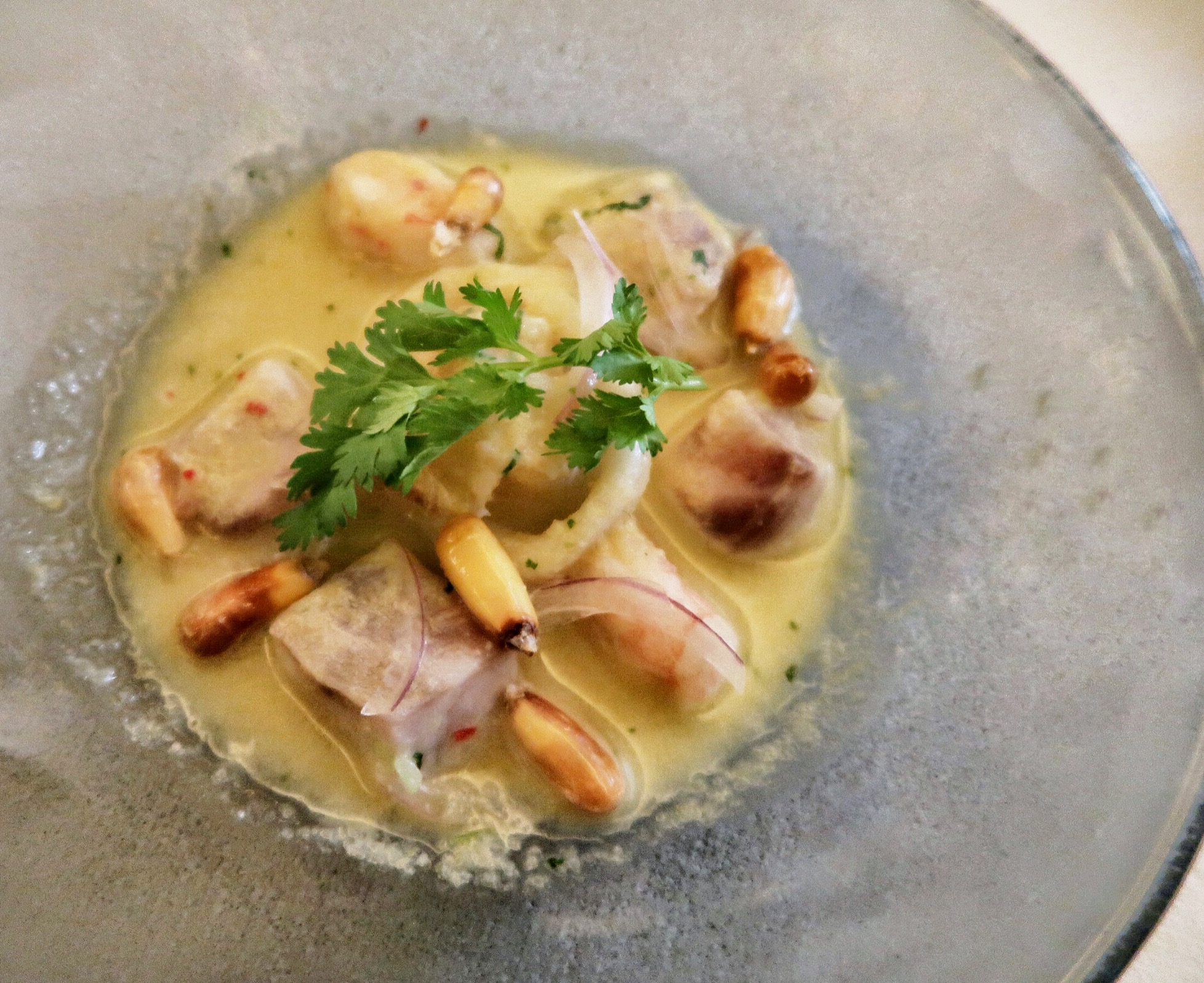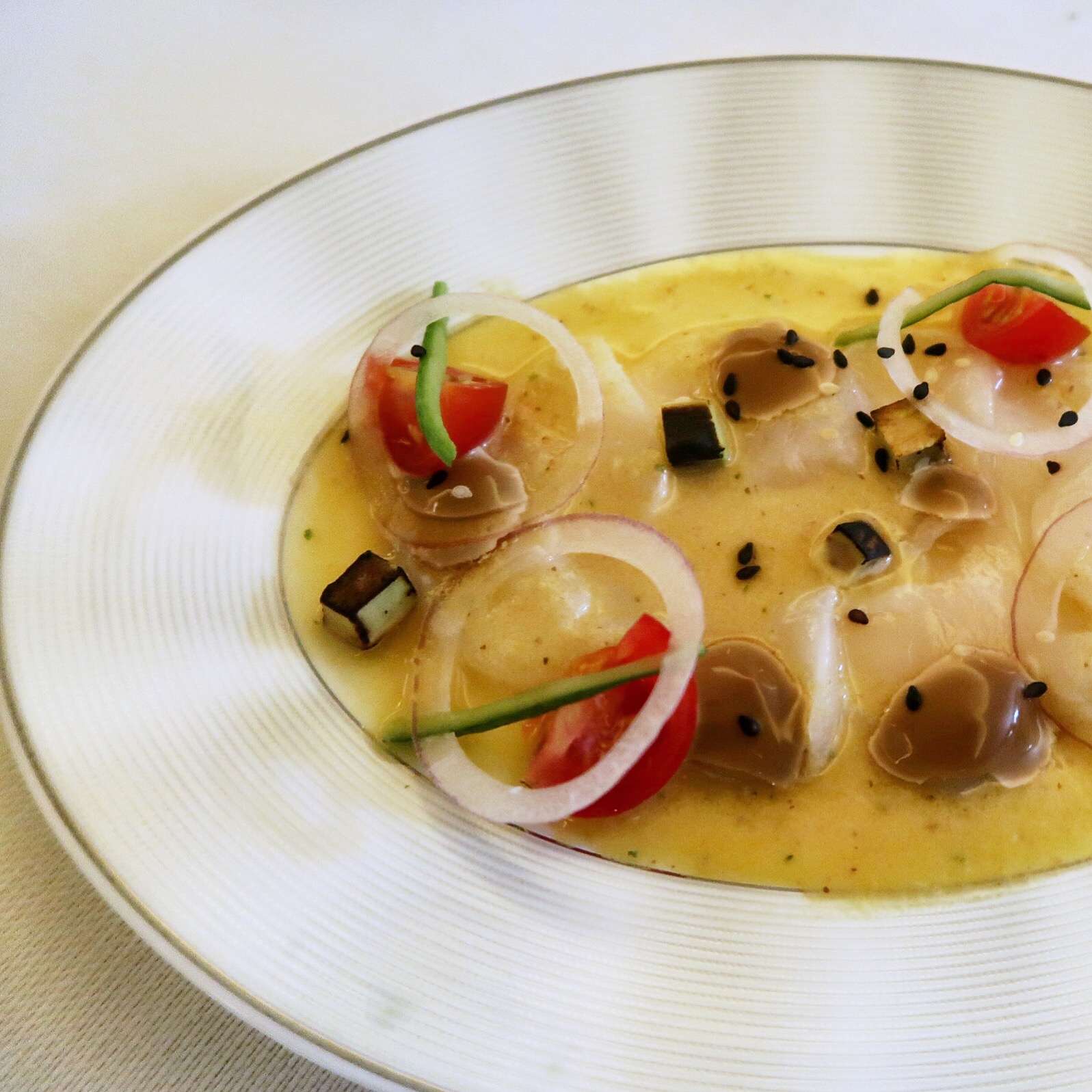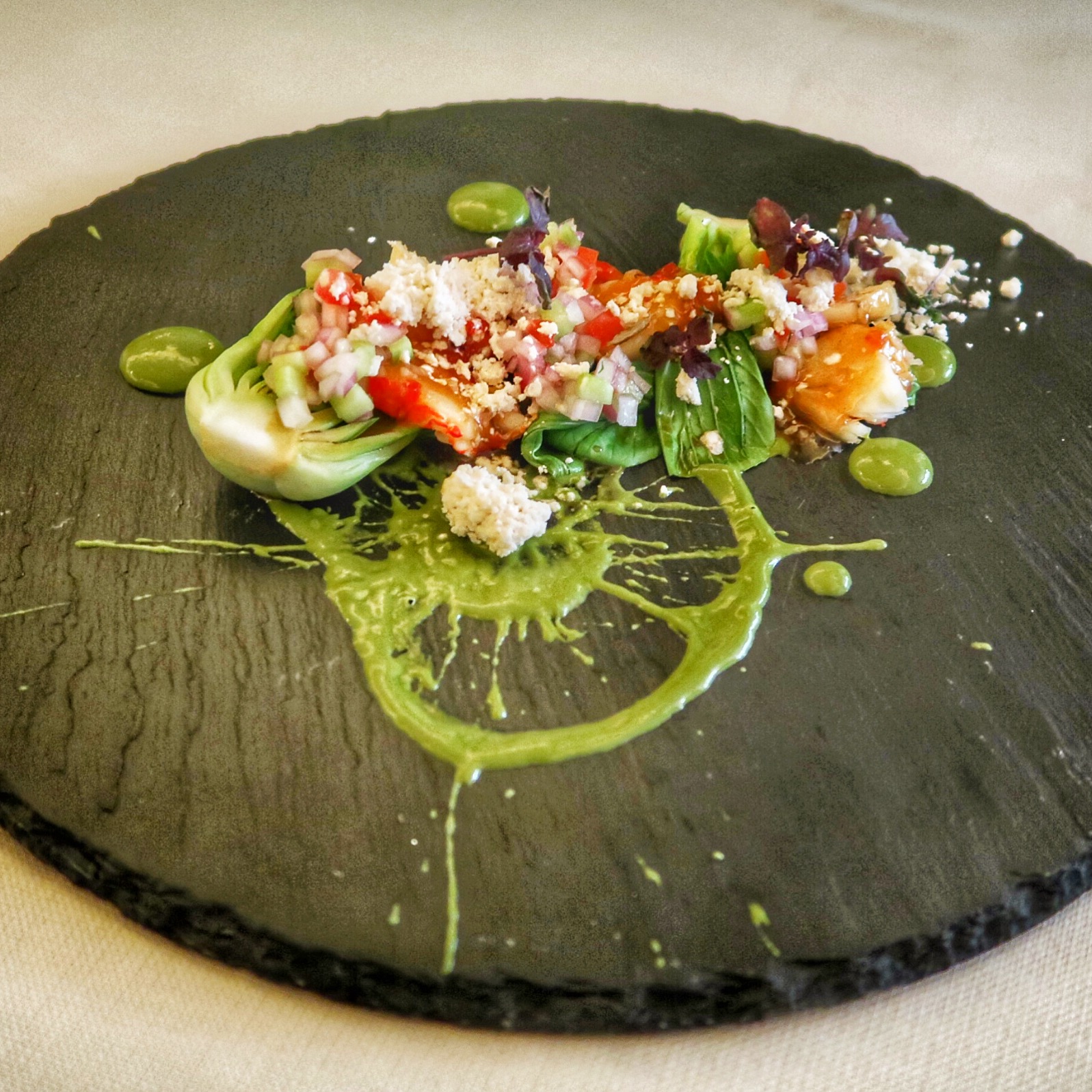 Before the dessert course, we were served a delightful palate cleanser…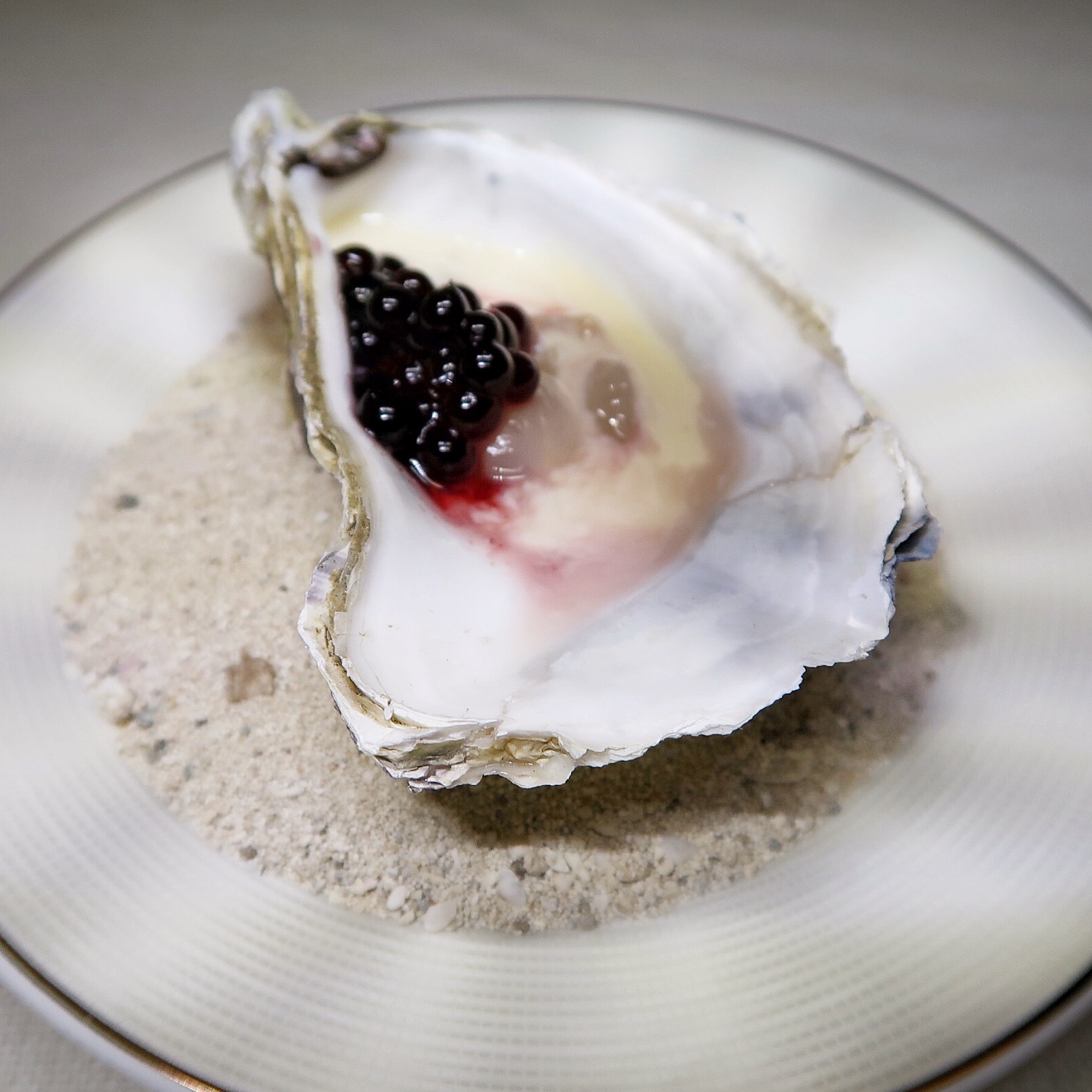 Dessert was another highlight and given the amount of food we had already been served, almost no one was able to finish the Amazonas and Tres Leches (Quelle horror!).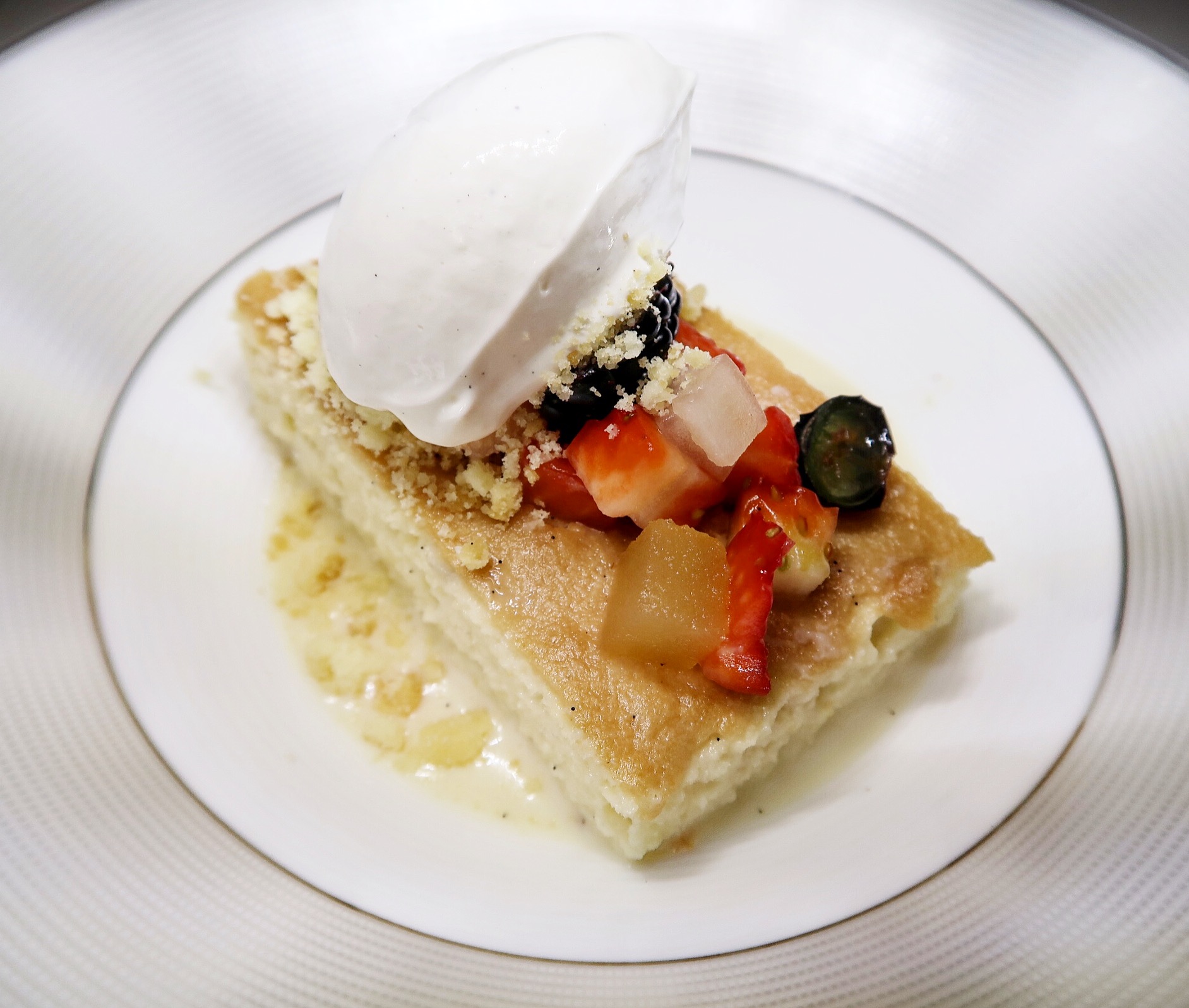 Overall, it's necessary for me to draw comparisons to the Dubai Peruvian restaurants: Mayta, Coya, and Totora.  Honestly, I think it is up to the diner which of the venues is the best fit for them.  Personally, I prefer the fit out and design at Coya while the food and service at Totora manage to edge out the other three restaurants.  However, I wouldn't hesitate to recommend all of the venues and would happily go back to any of them.

What dish are you most looking forward to trying at Limo?  Which Peruvian restaurant is your #1?
A to Za'atar was a guest of Limo Restaurant.  Opinions are my own, just ask my husband.