When given a chance to visit Abu Dhabi a few weeks ago, I was happy to accept an invite to Sambusek, located at the Rosewood Abu Dhabi.  With a promise of an At Home dining experience with the head chef, Emad, it was an easy choice to make.  The meal itself was a lovely one — and a perfect experience for those with out of town guests.  Even though I've lived in the Middle East for more than a decade, I still find it best for regional chefs to select the mezze and mains on my behalf.  For the At Home with Chef Emad, diners get to experience a communal meal with tableside service from the head chef.  That Chef Emad is engaging and welcoming simply adds to the charm.  Guests could easily follow up  dinner with a shisha outside on the expansive terrace.
So, what else does the hotel have to offer?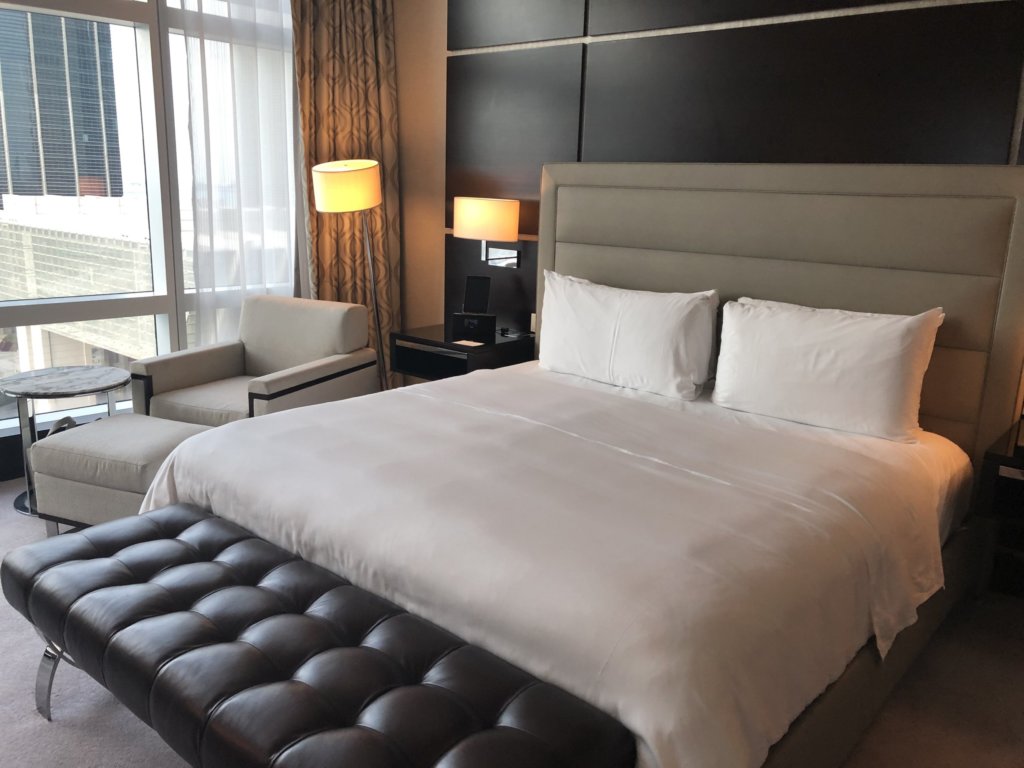 Pros
Location, location, location!  For guests interested in access to all the nearby Galleria has to offer, or, for those with meetings, conferences, or treatments at the nearby Cleveland Clinic, everything is within walking distance.
A range of F&B choices.  As mentioned above, there are plenty of options for food — not only directly at the hotel, but also in the area (we like 99 Sushi Bar).

La Cava.  Lively on a Thursday night, this wine cave is a great spot for a catch up with friends.
Dragon's Tooth.  My new favorite spot in Abu Dhabi!  Intimate to the point of almost being hidden, this is a perfect place to start or end the evening.  Honestly, it's one of the most 'anti-Abu Dhabi' locations I can think of (in the best possible way).  The staff are talented, friendly, and fantastic.  Put yourself in their capable hands and enjoy the cocktails they come up with.
Hidden Bar.  While I didn't visit during this trip specifically, having been previously, this is always a fun place to grab a drink.

ALL the space.  I love to spread out in a hotel room, and the Rosewood offers up plenty of room to move.
Updated technology.  Although it took me a quick minute to figure out how to use the tablet, once I got the hang of it, I loved the ease of controlling everything from one device (even if I never really figured out the air conditioning).
Modern design.  There's something about a city hotel that should provide respite from a busy day.  The contemporary approach to design at the Rosewood was one I sincerely appreciated.
Deluxe toiletries.  I realize single-use plastic is a terrible thing, but I can't help but love small luxury products!! The Rosewood stocks Roberto Cavalli toiletries, and I was in heaven.
Cute room keys.  Okay, this is probably something only I would love, but the tiny square cut cards really stand apart!  It's all about those little details.
Cons
About that location… As much as traffic has improved in Abu Dhabi, it can still be a bit awkward getting on the island.  If arriving during peak weekend timing, given the valet stand for Zuma, etc., it could be difficult to get straight to the lobby of the hotel.  Similarly, many people come to Abu Dhabi to enjoy the beach.  If so, one of the Saadiyat properties would probably be the best choice, rather than the Rosewood.
Slightly dated.  There were a few dings and scuffs throughout the room that let me know I definitely wasn't the first person to stay in the hotel.  A total refresh isn't needed, but a few minor repairs would be welcome.
Would I stay at the Rosewood Abu Dhabi again?  Without a doubt.
A to Za'atar was a guest of the Rosewood Abu Dhabi.  Opinions are my own, just as my husband.
What is your favorite hotel in Abu Dhabi?