While living on Saadiyat Island circa 2014-2016, Hubs and I had a few routines in place.  One of those was to take out of town guests to the (now closed) Fanr.  This venue was an easy drive from our apartment at Saadiyat Beach Residences, and, while the food might have been a tad basic, the setting was beautiful, and there was usually a unique (and free) art exhibit to check out after a lazy breakfast.  When the weather was pleasant, we would sit outside and simply relax.  Thus, when the restaurant closed, I was sad and wondered (like Axe House) how the new venue would compare against the older property.  Fortunately, we recently had the opportunity to visit LARTE during its soft launch.  With the place to ourselves — should you want to experience the same, try arriving before 10 AM — we had our pick of seats inside the slightly renovated interior.  As with Cocktail Kitchen/Axe House, the layout is the same, with a few tweaks (for the better) to the interior have been made.  At first glance, while we are at first a bit disappointed in the lack of selection for breakfast, we were informed that yes, the menu would be expanding in the near future.  However, while at first the Italian Breakfast (AED90) seems highly priced, I think it ends up being somewhat reasonable.  With limited other options, we both decided to order.  The breakfast comes with two eggs (any style), coffee or tea, veal sausage (an excellent dupe for pork – one of the best I've tried in the UAE), mushrooms, tomatoes, fresh Foccacia, and a yummy Bamolino to finish (save it for later, or eat immediately — the pastry is sinfully delicious).  Although nothing is being reinvented in this breakfast, it is quite filling (we didn't eat again until dinner) and cooked well.
The team was kind enough to share the lunch/dinner menu which shows a number of Italian specialties and other temptations (including Truffled Polenta Fries, which have my interest).  Even more impressive is the three-course (AED150) and five-course meal (AED190) we're shown, with the unbelievable value for money offer of AED100 to add for unlimited wine.  Although a limited festive offering, I can see the team bringing back something similar in 2018.  The restaurant also routinely hosts members of the community for movie nights and talent shows (look for some of my old friends from the NYUAD community).
At the end of the meal, my suggestions for breakfast were for an increase in healthier options and, on the weekend, the inclusion of a mimosa or Bloody Mary option (not particularly healthy, but also, a good use of a licensed property).  I also encouraged the team to stay away from offering a Friday brunch.  Honestly, there are enough venues that provide similar, and there's something cozy about a leisurely breakfast or lunch, without a giant buffet or brunch crowd, that is appealing.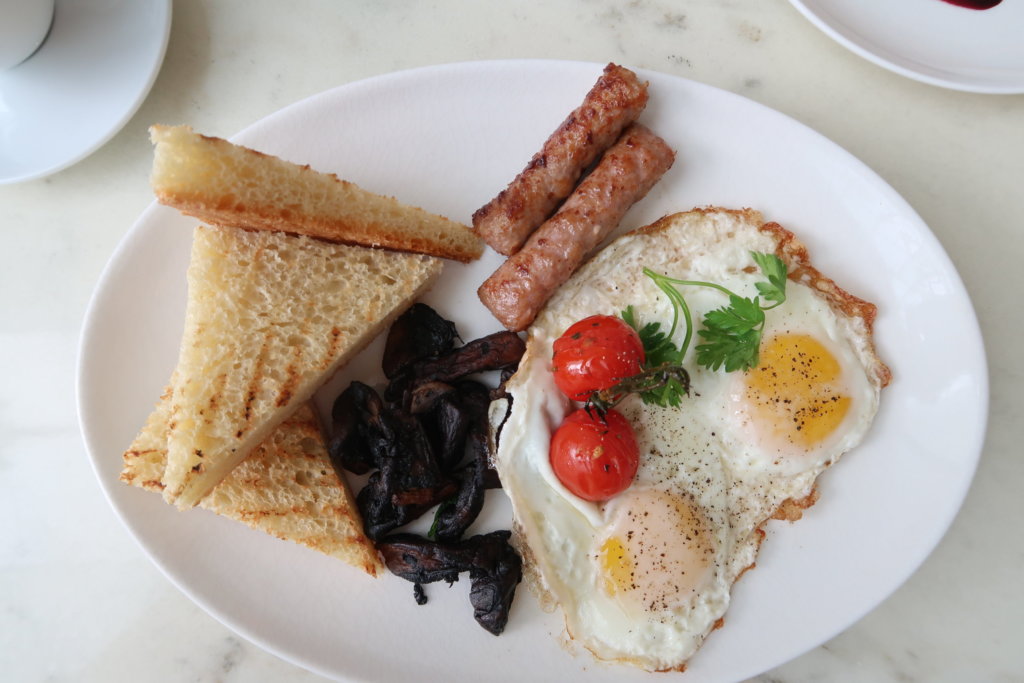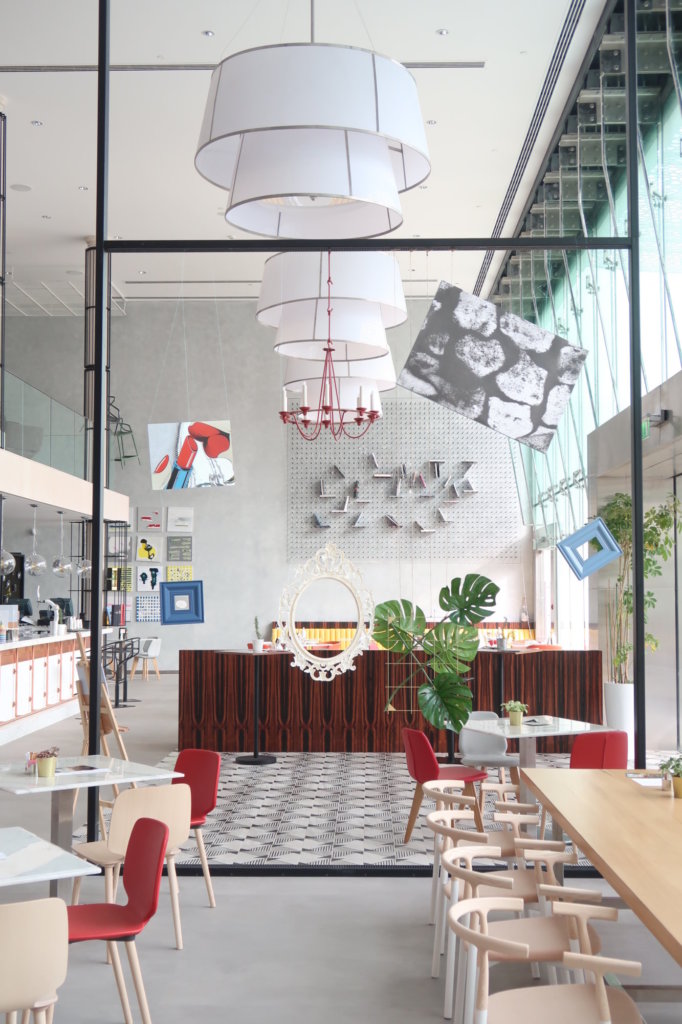 Would I go back?  Sure!  I still love the setting and the access 'off island' is always a winner to me.  Hopefully next time I'll be able to meet the chef.
Who is this restaurant best for?  The Moms of Cranleigh.  Other parents.  Anyone looking for some space and easy parking.  The Italian community of Abu Dhabi.  A quick treat before the Louvre.
Have you been yet?  Which do you think is better, Larte or Fanr?
A to Za'atar was a guest of LARTE. Opinions are my own, just ask my husband.