Yes, I am one of those people who like to check in on a yearly basis and attempt to make (somewhat) realistic goals for the coming year.  Sometimes I do this on my birthday, sometimes I do it at the start of the year.  Anyway, here's what I am going to try and focus on in 2018.  I consider all of these to be of equal importance, so don't read into the order too much.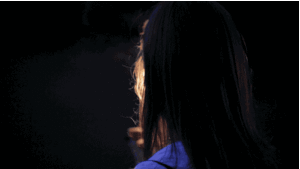 I'm not going so far as to say I'm a sugar addict, but I will say there is a lot of unnecessary sugar in my diet.  I know it's not good for me.  I know it's contributing to kilos I'm not particularly happy with.  I know it's not helping my long-term health.  I think the key is to simply have less sugar available at home.  While I'm not going to go Whole30 (nearly impossible when one reviews food), nor am I going to stop drinking altogether, there are better choices I can make both in-house and while dining out.  Better snacks.  Better drinks.  Less fake shit.  Repeat.
I see no reason to justify why I want to go to a certain restaurant.  If something looks good or a place I might enjoy, I'm going to try and not second guess myself about how it fits with my 'brand.'  If I want to pitch a place because I'm genuinely curious about it, that's exactly what I'll do.  Honestly, while I would love to subsist on fine dining alone, I think there is a lot to do in support of local cafes and startups (especially in the UAE).  Similarly, just because a price point isn't hundreds of dirhams, does not make a place any less worthy to review.  This could also mean saying 'no' to more places.  I am totally okay with that.
Pitch.  A lot.  Specifically in the international realm.
I go through weeks where I am motivated and do quite well trying to connect with publications, restaurants, and properties.  I need to upgrade my hustle to be a specific and dedicated part of my week.  I already have a long list of places to contact, so it's time to get down to business and start connecting with this group.  This includes pitching to restaurants when traveling (something I've usually talked myself out of when planning a trip).  This also includes getting some hype out there about my favorite UAE chefs.
No, I'm not an alcoholic.  Yes, I like to drink socially.  Yes, I love a wine pairing (when it's done well).  However, as I get older, I realize tons of empty calories and wasted days are the results of a heavy night out.  I'm not trying to harsh anyone's good time, but easy decisions like driving myself to a venue, or substituting a lot more water into a meal are choices that make sense.  Unless I'm ready to buckle down and start really upping my exercise game (spoiler alert: I'm not), booze calories are simply extra calories I don't need.
Spend less time caring about the 'Gram.
Full disclosure, I think Instagram has become a giant fake beast — especially in the UAE, and I'm pretty much over it.  Where I once saw a lot of value, I now only see a support tool.  The most frustrating thing is that the platform is still a place where PR/Marketing/other media types want effort and numbers (no matter what the engagement or how fake the followers).  I will never be an Influencer (nor do I want to be).  I don't want to waste my life trying to get people to like me.  I need to focus on better content and leave it at that.
Y'all, as fun as it's been getting free meals, I want to start actively contributing to the household.  I saw a small uptick in Q4 of this year.  I'd really like to see that trend continue.  As with my above hustle, it's time to understand my value in the market and hold firmly to it.
Surround myself with aspirational, exceptional, and supportive people.
You know this one, and as I get closer to 38 years on the planet, I understand who I want to make time for and who makes time for me.  I know that friendship isn't always a perfect 50/50, but the past few months have really shown me who is Team Courtney and who is not.  I'm ready for more Team Courtney members in 2018, and won't apologize for not making time for those who don't have time for me.
In reviews.  With people.  Even when it's difficult.  I'm not going to lie, I've shied away from a few difficult conversations this year, both personally and professionally.
Get in front of the camera more.
Is there a 'yikes' emoji?  As comfortable as I am in front of the camera (I just shot my fifth episode with What's Cooking UAE), I know I need to be more of a presence on Instagram.  Wait, am I contradicting the above resolution?  No, given I care less and less about IG, I think I'm ready to try different things with the app.  As much as I see absolutely cringe-worthy 'look at me' Instastories, I realize engagement is much higher (and yes, some people do know how to balance themselves with other content — they are few and far between).  Will I be equally awkward?  Only time will tell.  (Let's hope not).  Additionally, I'd love to be involved with other productions.
Other people will get invited to places and events that I want to attend.  This is a fact of life.  I am not in the Tier 1 (or A category) for any of the PR in town, and that's okay.  I like what I'm doing and need to be reminded of that fact more often.  I've had some incredible opportunities and will continue to do so.  Does it sting my ego now and then?  Sure it does.  Should I let it bother me as much?  No, I really shouldn't.
So, that's what I'm looking for in 2018.  Achievable?  Yes, I'd like to think so.  Easy?  Not really.
What are your resolutions for the coming year?