Friday evening 180° brunch at 360° Jumeirah Beach Hotel

The evening 180° brunch includes unlimited house beverages and sharing platters of Pan-Asian bites such as sumptuous dim sum, sushi and innovative bar snacks for only AED295 between 7-10pm. The hardcore party-goers can continue into the night with a line-up of sets from renowned DJs playing the best in house tunes.
As we've established, some venues stand the test of time, while others do not.  While I did not have elevated expectations for the food at 360, I thought it might be a fun location to take in the Burj Al Arab, have a drink or two, and a perhaps a bite to eat.
Well, I got none of those things right.
Running a bit late (entirely our fault, not the mistake of the venue), there was a queue for the golf carts, and not remembering my geography of the property all that well, I decided we would walk, which led to blisters and sweating in the shadow of the World's Only 7 Star Hotel™.  Perhaps, not the best start to our evening brunch.  At the door (yes, the bag check and ID check is still in place — too bad ya girl did NOT get carded), we were directed upstairs, where pop tunes and drunk British expats were available in ample supply.  We were then shown to a sad table with stools for seating (I prefer my chairs to have backs because I'm just high maintenance like that).  I suggested a different table, and after almost kicking out people who were seated at our reserved table (#sorrynotsorry), we decided to go downstairs to the land of music played at a volume where people can still converse. #getoffmylawn
Once seated downstairs, the details of the brunch we had come to review were available on a small card, which outlined the courses and drinks available (drinks package with food is AED295).  Being a negligent friend, I neglected to share the allergy details for one of our diners, which led to yet another round of confusing conversation with a server who continually tried to talk over my friend.  We were, fortunately, able to communicate that she could enjoy vegetarian sushi (the best of the lot, if I'm honest) and thus not totally miss out on the first course.  The dim sum which arrived with the sushi tray was glutinous to the point of unappetizing.  While I usually pass on dim sum, this serving was pretty much the epitome of why I do not prefer most varieties of dim sum.  Our basket was chewy, terribly proportioned, and in this case, strangely colored (which could've just been the constant neon lighting, I don't think we'll ever be sure).  The sushi was also highly forgettable, and I say this as someone who will give a pass to almost any variety of sushi (including sushi trays found at the grocery store).
Our next course was a heap of protein, with some failed attempts at egg rolls (frozen vegetables have never been a more poor filling).  Of the lot, we decided the lamb was the most edible, with decent seasoning and flavor.  The same cannot be said for the lamb kebabs, which seemed to be that which you might purchase at your local grocery store.  Among the more difficult things to mess up in the culinary world, corn on the cob is unequivocally one of them.  However, the mushy, flavorless corn was offensive to nicely prepared corn everywhere.  During the mess of this course, we ran out of napkins and had to ask (well after the fact) for cutlery.  Again, I can understand wanting to keep costs down, but silverware seems a standard item to offer guests.
The dessert was so forgettable that I didn't take a photo and vaguely remember marshmallows.  Look, I get that people mostly got to 360 to keep the party going after brunch, however, I don't think that allows them to make little to no effort on their food.  I don't think they get a pass just because the view is nice.  And while my expectations were already quite low going in (someone needs to work on branding, I think), the food was even worse than anticipated.  Drinks were…well, they had alcohol.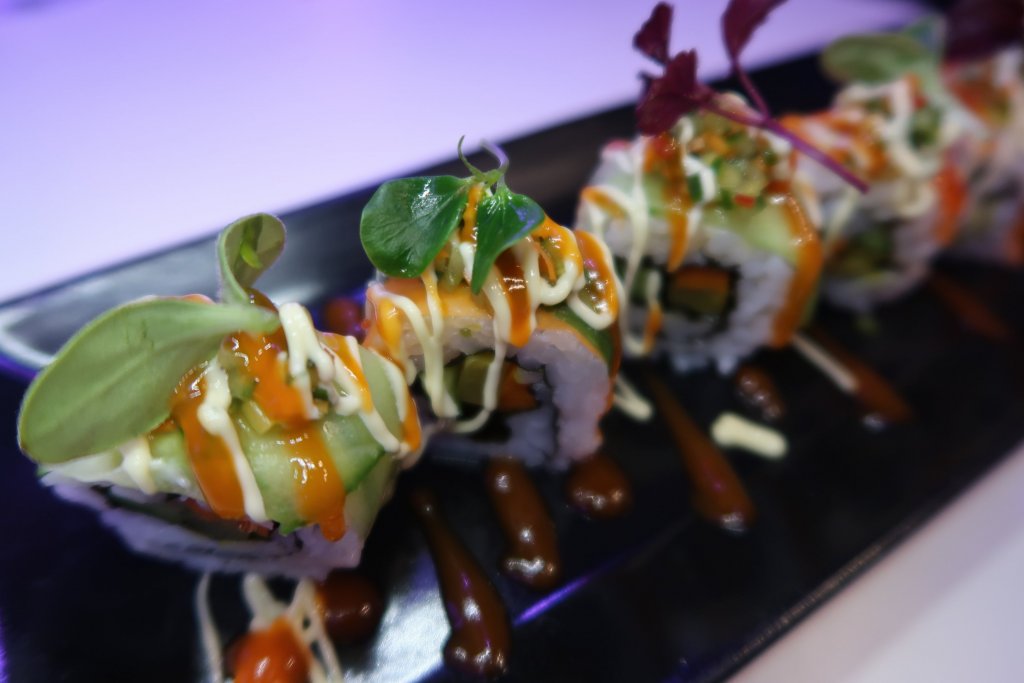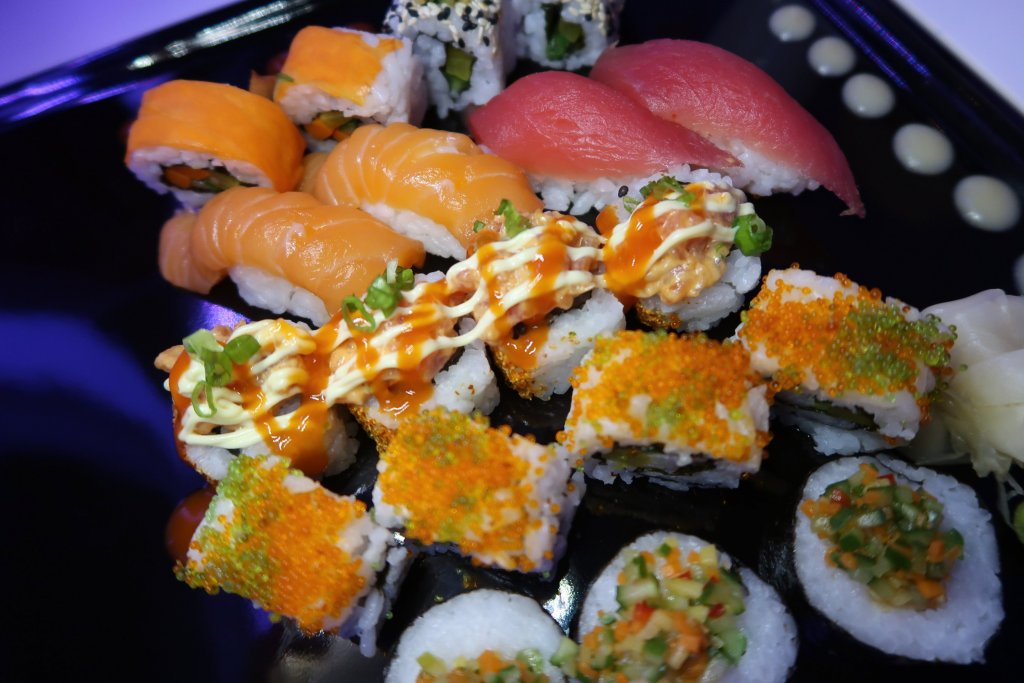 At this point, I'm going to write off Jumeirah Beach Hotel.  It's been miss after miss for all the F&B outlets.  I know renovations are in place, but I wish they would happen quicker.
Would I go back?  No, not even for the view.  There are far better outlets in the Madinat that offer just as excellent vistas of the Burj.
When was the last time you went to 360?
A to Za'atar was a guest of 360.  Opinions are my own, just ask my husband.