As I was approached to be a panelist at Gulf Host 2017 (it was a lot of fun!), I wanted to find someplace close to the Trade Center that I could stop in for breakfast before my session.  Random personal fact about me?  I'm unflinchingly early or punctual.  I allow far too much time to get places.  I hate making others wait, and follow reservations to the minute.  To that, I also get frustrated when waiting on others.  Oh well, such is life.  Fortunately, my breakfast was with me, myself and I, which gave me time to concentrate on my notes, but also have an engaging conversation with the chef.
The interior at Parlour Boutique is 100% my aesthetic, and I'll admit it was the look on social media that brought me in the door.  Yes, even us food types are susceptible to a beautifully presented venue, which I am happy to say, delivers in person.  Fortunately, the approach to food is also serious.  With a somewhere spartan breakfast menu (yes, this is on purpose, and I'll elaborate in a moment), I immediately hone in on the Avocado Toast (AED38, with an additional AED7 for an organic egg — all reasonable).  To accompany my usual breakfast order, I opt for a glass of Cucumber Lemonade (a touch overpriced at AED22), which is very refreshing on the humid Wednesday morning of my visit.  As I wait, business trickles into the venue — local businessmen and women stopping in for a takeaway coffee and pastry, the adorable local family, and others who want to soak up the morning sun.   A basket of warm, fresh bread and butter comes along, and the waitress indulges my request for jam.
My breakfast was delivered by the charming chef Sylvain Noel himself and I immediately notice (and compliment) the flawless knife work in the watermelon and tomato.  Yes, you are reading correctly.  And yes, it works.  The mild sweetness plays well with the tomato, as well as adding some much-needed texture to accompany the egg.  As I had a few moments to chat with Chef Sylvain, I inquired about the limited breakfast menu.  As the venue is recently opened, the approach is a relatively cautious one.  Delivery and execution of what is currently offered are important for now, with plans to review and adapt in the coming months.  This is a healthy approach in a market that likes to throw everything at the board and see what works.  A glance at the lunch and dinner menu yields plenty of dishes I'd love to come back and try.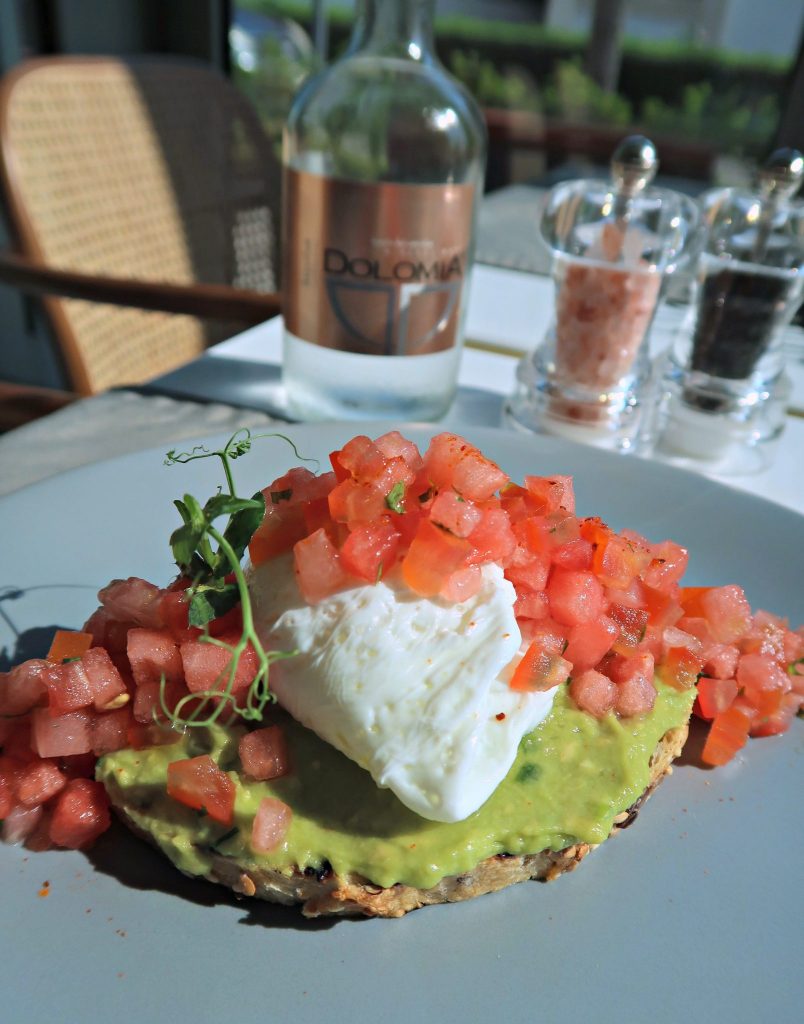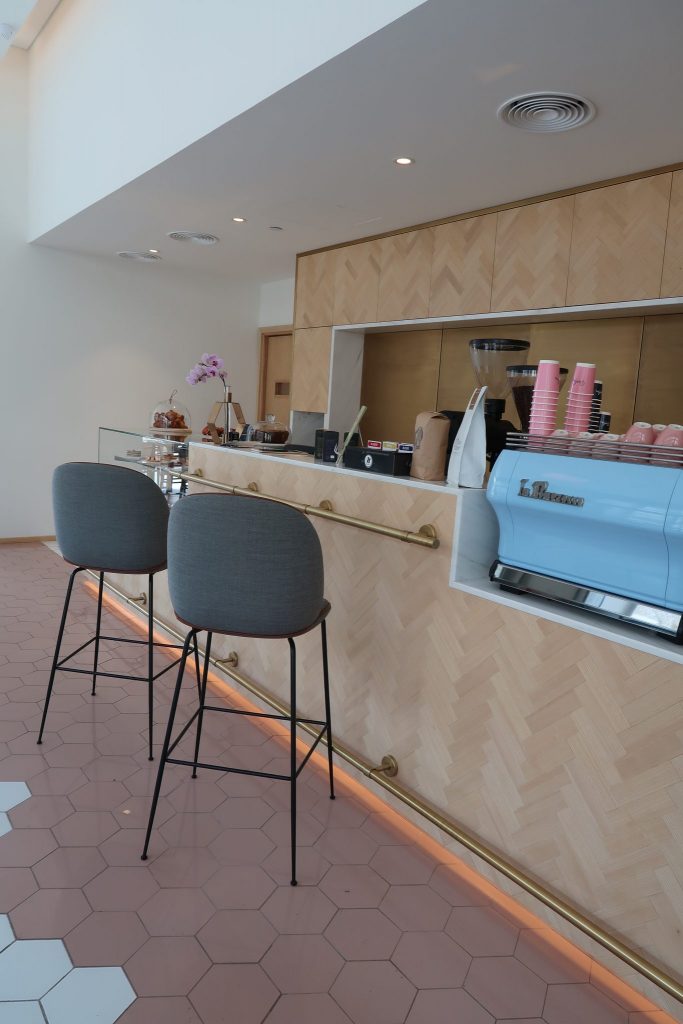 On my way out, I pass by the pastry counter and pick up a chocolate croissant (AED13) for a friend, packaged in a lovely bag, which she gratefully enjoys.
Would I go back?  Yes, if I was in the area.  I'm not sure there is enough on the menu to warrant a specific trip, but if I wanted a location that was going to impress for breakfast, lunch, or coffee meeting, Parlour Boutique would be very high on the list.
Have you been to Parlour Boutique yet?  What do you look for in a cafe?
A to Za'atar was a guest of Parlour Boutique. Opinions are my own, just ask my husband.