Unless you've been living under a rock in 2017 (and for that, well, maybe I can't blame you, given the current state of the world), you'll know that Emirates Palace has played host to a number of globally renowned chefs throughout the year.  I've been lucky enough to visit for both Yde Andersen, and Norbert Niederkofler turns in the kitchen and was delighted to return to meet Chef Carlos on Sunday evening.
A bit more about Chef Carlos:
Carlos Gaytan is an inspiring success working his way up through the ranks of Chicago scene over the last two decades from dishwasher and pantry cook to Michelin starred restaurateur.

His restaurant Mexique presents the bold flavours of his native Mexico prepared with the finesse characteristic of his French training. "I love traditional Mexican cuisine, but there's always room for improvement," says Gaytan. In his improbable Mexican-French melding, Gaytan pairs a traditional herb-crusted rack of lamb with lamb-shoulder barbacoa tucked into a sope and enhances roasted duck breast and leg confit with a tamarind-chipotle glaze. His food was considered spectacular enough to earn Mexique a Michelin star in 2013 — only the third Mexican restaurant in America so honoured.

That same year, Chef Gaytan was asked to join the cast of the famous TV program Top Chef, and his star ascended nationally and internationally as he made it to the semi-final phase. He then went on to participate in Master Chef South Africa in 2015.

As comfortable onscreen as he is in Mexique's open kitchen, Gaytan is a consummate entertainer and provides dinner and a cooking show daily for diners lucky enough to secure a table in his restaurant.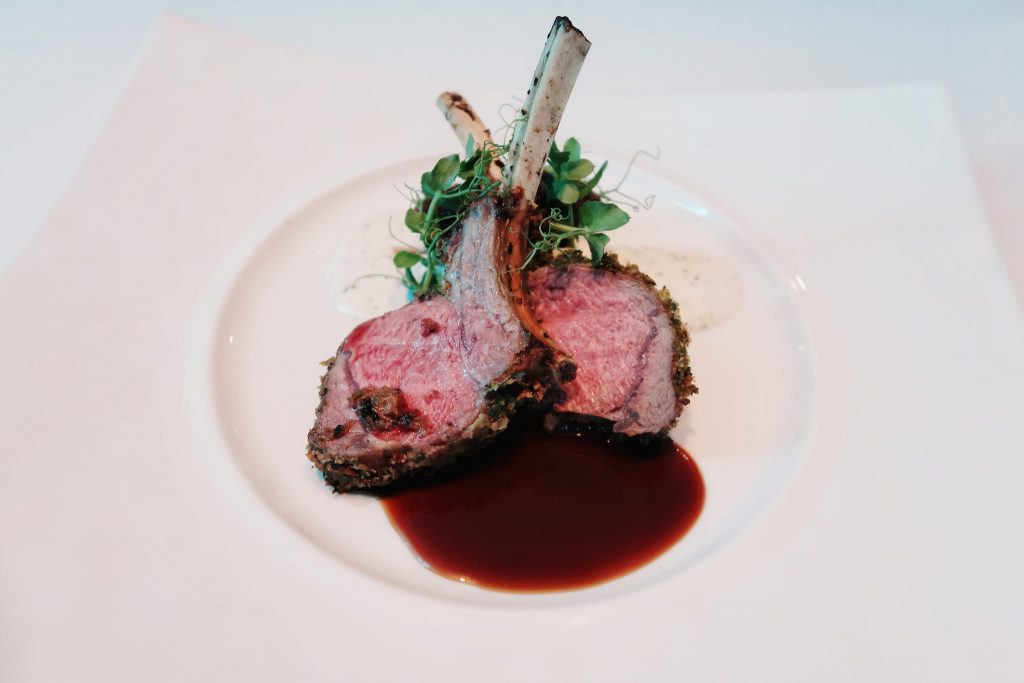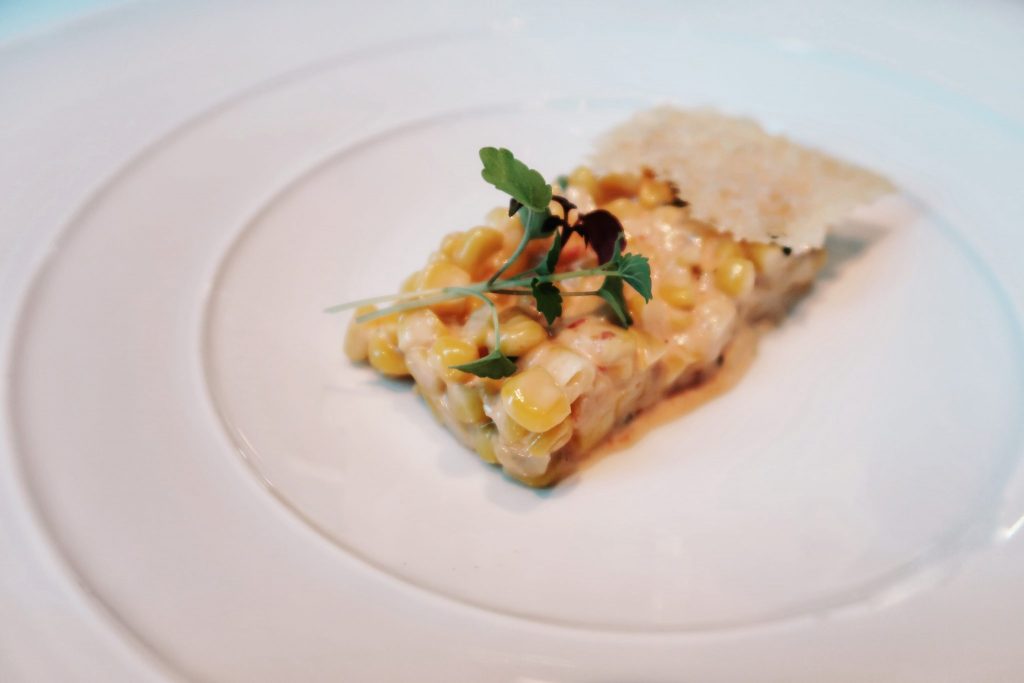 We opted for the seven-course pairing, which I assure you is one that takes you to full and beyond.  I won't give too much of the menu away, but I can assure you that Chef Carlos offers sophistication and subtlety, along with genuine Mexican flavors (ask him about how some of the ingredients for the menu arrived in the country) in every course.  There is a beautiful build across the dishes, with nothing extra or over the top.  Additionally, Chef Carlos circulates in the dining room, so you can personally thank him for the meal (or share a few glasses of wine with him, as we did).
While I genuinely loved all the plates, here are my two can't miss dishes:
Corn Esquites. Fresh corn, chipotle ailoi, and Parmesan cheese. Honestly, these three ingredients should always be served together. Full stop.  This is a definite contender for my best of September dishes.
Halibut Fish Pibil. Whenever I think of how halibut should be served, I will think of this preparation.  However much I loved the fish, the real winner in the dish was the addition of the black beans — creamy and with a light touch of spice, it was the perfect compliment to the protein.
The details…
Who: Michelin Star Chef Carlos Gaytan (Mexique, Chicago, USA)
What: 5- & 7-course and A la carte menus
When: 16-21 September, from 6.30 pm – 11.30 pm
Where: Sayad, Emirates Palace
Price:
AED 480* for the 5-course menu and AED 580* for the 7-course menu.
AED 600* for 5-course menu and AED *740 for 7-course menu with grape pairing.